The winegrowers of Dardagny unite to offer you :
"The 2021 Fête du vignoble"
Once again deprived of open cellars, the Geneva winegrowers and their promotion office offer you a summer alternative to go to the cellars and discover the richness of our wines: Fête du vignoble
Based more or less on the concept of open cellars, this festival will take place on 30 and 31 July 2021 throughout the canton of Geneva.
In Dardagny, we have decided to unite rather than welcoming visitors in our own corner. Thus, we will take up temporary residence at the Château de Dardagny (excuse the pun…) for these two days of "celebration".
All the necessary information is available on the dedicated website: fetededuvignoble.ch or on geneveterroir.ch for all the other wineries of the canton.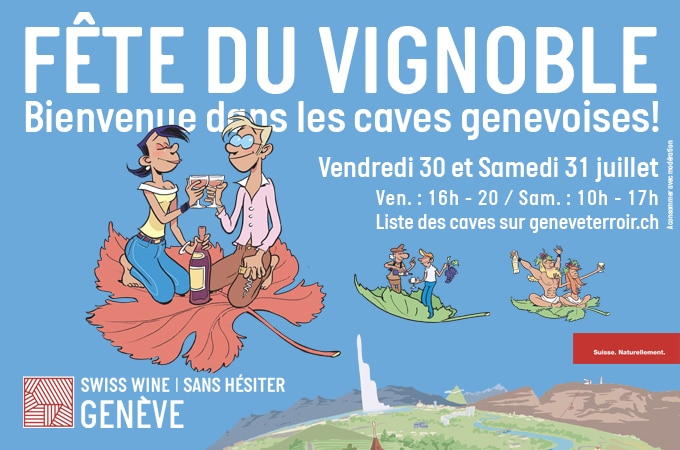 Don't forget that the "Bons du Terroir" operation, which allows you to obtain vouchers with a 20% discount, is still running!
A good opportunity to fill your stock at low prices.
Buy your vouchers on Geneva Avenue and then redeem them at your favourite producers.
To buy your vouchers, it's here :