To make life easier for wine lovers who know what they want before they've even browsed our site, we've set up a simplified ordering page to save you time.
Quick order.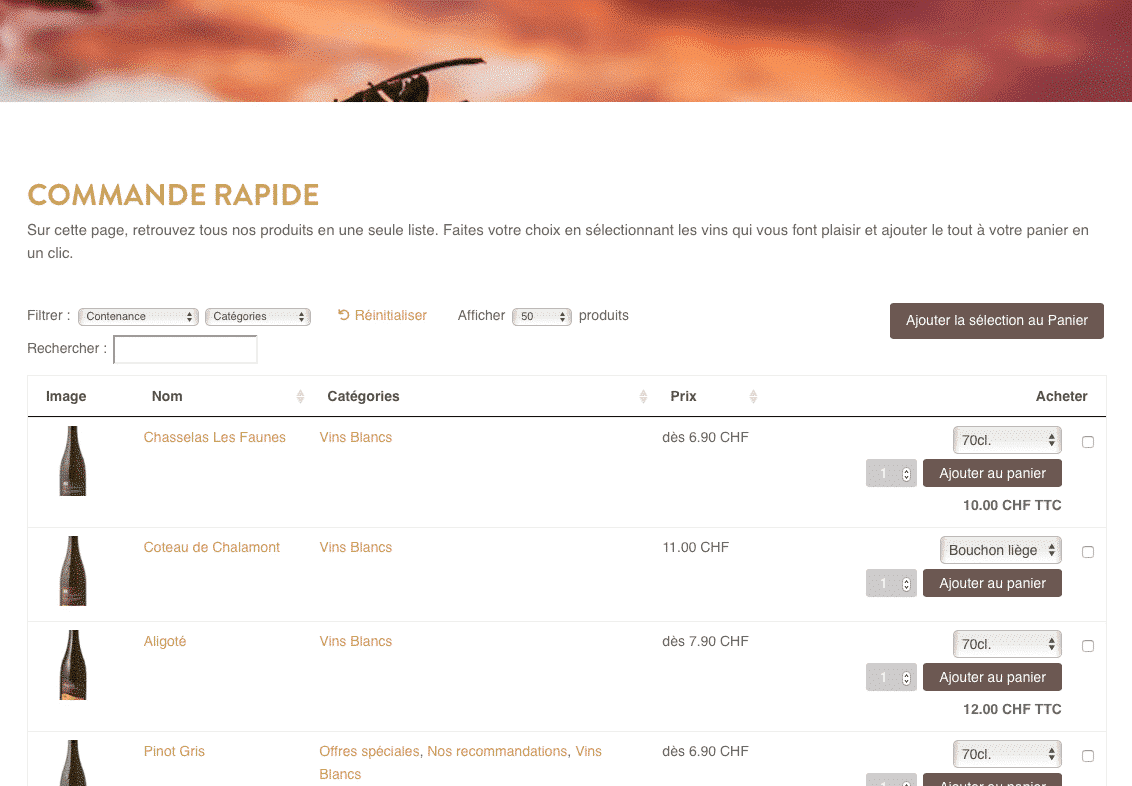 Its use is quite simple. All of our wines are presented in a single compact list.
Choose for each line number of bottles and size you'd like, the Add to Cart option is automatically checked.
Then click the Add Selection to cart button and voila! Your selection is added in one go.
Access this page through the Our Wines – Quick Order menu or by clicking the button below.